September 30, 1966 - Present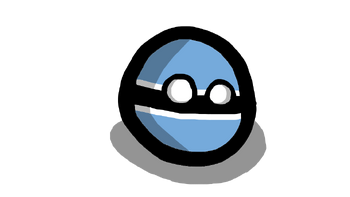 General information
Personality
Very polite and a Robot personality
Relations and opinions
Friends
Enemies

EVIL FLAG STEALER IF ITS NORDIC MOSTLY!!!


Flag stealerAt least we are confusing lol (sometimes)

Crazy clay

Armeniaball

Not allowed in Africa since he caused too many issues

Chadball (sometimes)

Ghanaball (sometimes)

Ugandaball (sometimes)

STOP BULLING UKRAINE AND GEORGIA!! (Not really)

YOU ARE PART OF SERBIA!!

KOSOVO BELONGS TO SERBIA NOT YOU!

RED FLAG STEALER

Stop MAKING FUN OF MY CURRENCY!! (Not Really)
Yakko Warner (for repeating my name so many times)
Likes
Human Rights, Wildlife, Tourism, Development, Stability, Sir Seretse Khama, The Gods Must Be Crazy, Yakko Warner saying his name
Dislikes
AIDS, Corruption, Being mistaken for

Argentinaball
or

Estoniaball
, Being called a shithole, Yakko's World, Being called a robot
Is of importants
Can into space?
No but can into Yakko's World
Tswana Tswana / Beep Boop / BOTSWANAAAAAAAAAAAA
Notes
Estonia, Argentina and Botswana sometimes don't get along very well.
"
BOTSWANAAAAAAAAAAAA
"
 

— Yakko Warner
RobotballBotswanaball is a bot landlocked countryball located in Southern Africa. Formerly the

British Protectorate of Bechuanalandball.
Botswanaball is flat with up to 70 percent of its territory being the Kalahari Desert.
Botswanaball is a member of

African Unionball, SADCball,

Commonwealthball and

UNball and is one of the least corrupt countries in Africa.
History
In the 19th century, hostilities broke out between

Tswanaballs and Ndebeleballs who were making incursions into the territory from the north-east. Tensions also escalated with the

Boerballss from the Transvaal to the east.

UKball put

Bechuanalandball under its protection on 31 March 1885.
An expansion of

UKball central authority and the evolution of tribal government resulted in the 1920 establishment of two advisory councils to represent both 8balls and Europeans.
In June 1964,

UKball accepted proposals for a democratic self-government in Botswanaball.
The 1965 constitution led to the first general elections and to independence on 30 September 1966.
Botsawanaball formed a military to stop

South Africaball and

Zimbabweball using its territory to sort their differences out.
Botswanaball has a agreement with

USAball to set up a Africom base on its clay.
A long-running dispute over the northern border with

Namibia's Caprivi Strip was the subject of a ruling by the International Court of Justice in December 1999, which ruled that

Kasikili Islandball belongs to Botswanaball.
Botswanaball is the freest and least corrupt countryball on continental Africaball.
Personality
Botswanaball is always very polite and speaks excellent English
Botswanaball likes to play peacemaker with it neighbors.
Botswanaball thinks South Africaball comes across as arrogant and tries to help it with manners.
Botswanaball does not tolerate anyone stealing or poaching its wildlife.
Botswana is often depicted as robot because of him having "bot" in his name.
Flag Colors
Main Colors
Color Name
RGB
CMYK
HEX
Iceberg
117, 170, 219
C47-M22-Y0-K14
#75AADB
White
255, 255, 255
N/A
#FFFFFF
Black
0, 0, 0
C0-M0-Y0-K100
#000000
Relationships (botsala)
Friends (Ditsala)
Neutral (tseye letlhakore)
 Chinaball - He is a good from Asia, BUT CONTROL YOUR STUPID VIRUS!! MY COUNTRY IS INFECTED BECAUSE OF YOU!! >:( WHY WHY!!!!??
Argentinaball - Flag stealer! Also Botswana is black. Argentina is white. but I don't hate him that much so not much of an enemy.
Romaniaball - Even though he makes fun of my currency at least we both hate Chadball.
Yakko Warner- I don't like it when he keeps saying my name, but at least now because of him, everyone knows where I am!
Enemies (baba ba)
Estoniaball - BALTIC Flag stealer! You cannot into Nordic! and stop calling me a s***hole country.
2ball Get the hell away from me
Zimbabweball - Can you fix your country and stop sending me immigrants, please? And stop saying i will get anschluss by you!!!
North Koreaball - We used to have a good relationship but he is now just a crazy megalomaniac who abuses human rights. No more diplomatic ties with you! South Korea is best Korea!
 Kosovoball - YOU ARE SERBIAN CLAY NOT ALBANIAN CLAY!!
Albaniaball - KOSOVO IS SERBIAN NOT ALBANIAN DEAL WITH IT! REMOVE SHQIP!!!
Ghanaball - HE BULLYS ME BECAUSE OF MY NAME!! AND HE'S MY MEME RIVAL ALONG WITH CHAD AND UGANDA.
 Trinidad and Tobagoball - 3RD FLAG STEALER BUT HE USE THE SAME FLAG BUT THE RED WHITE AND BLACK ARE VIRTICAL
 Armeniaball - Stop calling me a robot. And stop bullying azerbaijan PLS!
Anyone who calls him a robot - please stop it just because my name starts with bot it does not mean i'm a robot
Chadball & Ugandaball (Sometimes) - Stop copying romania's flag and stop calling everyone virgins your the virgin. and as for you Uganda your memes SUCK!! i have the best memes!!
Gallery
Yakkos favorite country Republic of RoBotswana Black Argentina
Provinces

Central Botswanaball

• Chobeball • Ghanziball •

Kgalagadiball

• Kgatlengball •

Kwenengball

• North-East Botswanaball • North-West Botswanaball • South-East Botswanaball • Southern Botswanaball • Gaboroneball (capital)
Historical entities
Migrants from North • Tswana natives • British Bechuanalandball
Irrelevant Non Aligned Movementball
Africa
 Algeriaball •  Angolaball •  Beninball •  Botswanaball •  Burkina Fasoball •  Burundiball •  Cameroonball • Cabo Verdeball • CARball • The Chad Republic •  Comorosball • Congoball (DR) •  Djiboutiball •  Egyptball •  Equatorial Guineaball •  Eritreaball •  Ethiopiaball •  Gabonball •  Gambiaball •  Ghanaball •  Guineaball •  Guinea-Bissauball • Côte d'Ivoireball •  Kenyaball •  Lesothoball •  Liberiaball •  Libyaball •  Madagascarball •  Malawiball •  Maliball •  Mauritaniaball •  Mauritiusball •  Moroccoball •  Mozambiqueball •  Nigerball •  Nigeriaball • Congoball (R) •  Rwandaball •  São Tomé and Príncipeball •  Senegalball •  Seychellesball •  Sierra Leoneball •  Somaliaball •  South Africaball • North Sudanball •  Swazilandball •  Tanzaniaball •  Togoball •  Tunisiaball •  Ugandaball •  Zambiaball •  Zimbabweball
Americas
Antigua and Barbudaball •  Bahamasball •  Barbadosball •  Belizeball •  Boliviaball •  Chileball •  Colombiaball •  Cubaball •  Dominicaball • Dominican Republicball •  Ecuadorball •  Grenadaball •  Guatemalaball •  Guyanaball •  Haitiball •  Hondurasball •  Jamaicaball •  Nicaraguaball •  Panamaball •  Peruball • Saint Kitts and Nevisball • Saint Luciaball • Saint Vincent and the Grenadinesball •  Surinameball • Trinidad and Tobagoball •  Venezuelaball
Asia
 Azerbaijanball •  Bahrainball •  Bangladeshball •  Bhutanball •  Bruneiball •  Cambodiaball •  East Timorball •  Indiaball •  Indonesiaball •  Iranball •  Iraqball •  Jordanball •  Kuwaitball •  Laosball •  Lebanonball •  Maldivesball •  Malaysiaball •  Mongoliaball •  Myanmarball • NepalRawr •  North Koreaball •  Omanball •  Pakistanball •  Palestineball •  Philippinesball •  Qatarball •  Saudi Arabiaball •  Sri Lankaball •  Syriaball •  Thailandball • Tringapore • Turkmenistanball •  UAEball • Uzbekistanball •  Vietnamball •  Yemenball
Oceania
 Fijiball •  Papua New Guineaball •  Vanuatuball
Europe
 Belarusball
Observers
 Argentinaball •  Armeniaball • Bosnia and Herzegovinaball •  Brazilball •  Chinaball •  Costa Ricaball •  Croatiaball •  El Salvadorball • Kazakhbrick •  Kyrgyzstanball •  Mexicoball •  Montenegroball •  Paraguayball •  Serbiaball • Tajikistanball •  Ukraineball •  Uruguayball •  African Unionball •  Arab Leagueball •  OICball •  UNball
Former Members
 Cyprusball (1961-2004) •  Maltaball (1973-2004) •  North Yemenball (1961-1990) •  South Yemenball (1970-1990) •  Yugoslaviaball (1961-1992)