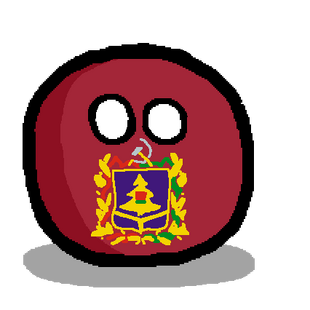 General information
Personality
Rude and evil at first, but once you get to know him,
he is more polite and kind.
Language
Russian, Ukrainian, Belarusian.
Capital
Affiliation
Relations and opinions
Friends
Enemies
Likes
Vodka, smoking, communism.
Bryanskball
is a Russian oblastball located in the Western part of 

Russiaball
.
Likes communism, smoking and vodka. Real evil and rude, but if you're friends with him, then he'll act more polite and kind towards you.
History
Bryanskball was a 2ball, adopted by Mongol Empireball, Russian Empireball, Sovietball and Russiaball.
Now Bryanskball is still a Communist oblastball.
Gallery
Community content is available under
CC-BY-SA
unless otherwise noted.