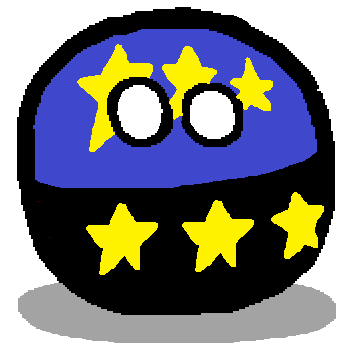 General information
Government
Economic unionball
Language
German
French
Luxembourgish
Flemish
Dutch
Capital
Unspecified/Not applicated
Affiliation
EECball
(1957-2002)
Independent (1953-1957)
Relations and opinions
Friends
Enemies
Likes
Coal, steel, mining.
Dislikes
Economic crisis,
Communism
.
Historical information

| Preceded by | Succeeded by |
| --- | --- |
| International Authority for the Ruhl | EECball |
Is of importants
Coal coal
Steel steel
Mining mining
ECSCball
, better known as
European Coal and Steel Communityball
was an economic union from 1952 until 2002.
Back then, in the Cold War era, Coal and Steel were the only thing that improved a country's economy, making tons of money.
Then West Germanyball and Franceball decided to make an economic union in Europe. Which begins the journey of EUball.
Friends
West Germanyball - Best father!
Franceball - Mother
All my member states!
Enemies
Warsaw Pactball - I HATE YOU, YOU EVIL COMMUNIST FILTHY PATHETIC FALIURE OF ORGANISATION!!!! YOU ONLY PLANNED TO ATTACK US!! COMMUNISM NEVER WORKED!!!
East Germanyball - UNITE WITH MY DAD AND STOP TRYING TO TEACH ME COMMUNISTIC TRICKS!!! IM NOT YOUNG EITHER!!!
Soviet Unionball - YOU INVENTED THE WORST OF EUROPE!!! YOU TRIED TO SPREAD COMMUNISM BUT IT DIDNT WORK, THANK GOD. YOU FILTHY EXCUSE OF EUROPE!!!