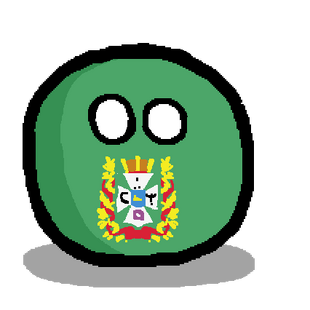 General information
Language
Belarusian and Russian (Official) Ukrainian
Capital
Affiliation
Gomelball
is an oblastball and a regionball of

Belarusball
. Some areas within him are uninhabitable due to the radiation from the Chernobyl fallout.
History
Gomelball was born as a

2ball, later adopted by

Slavsball,

Mongol Empireball,

Russian Empireball,

Sovietball and

Belarusball. He and Mogilevball suffered severely from the Chernobyl fallout, and part of his clay is located within the Chernobyl Exclusion Zone.
Gallery
Bulba Belarus President who no believe in COVID-19

Oblasts

Brestball • Gomelball • Grodnoball • Mogilevball • Minskball ( Minskball Capital) • Vitebskball

Former entities

Migrants from West (Prehistoric Europeans) • Slavsball • Dregovichsball • Kyivan Rusball • Grand Duchy of Lithuaniaball • Poland-Lithuaniaball • Russian Empireball • Belarusian People's Republicball • Belarusian Central Councilball • Byelorussian SSRball
Community content is available under
CC-BY-SA
unless otherwise noted.