Johor Sultanateball was a

Malay Islamic country. It was born in 1528 when Malacca Sultanateball split. It controlled most of Malacca's former lands, except for Perak, Terengganu, and Kelantan taken by Pattani Kingdomball. In 1615-1636 it was a vassal of Aceh Sultanateball.  In 1641, it helped the Dutch take Malacca from the Portugese. In 1699 its sultan was assasinated and the Bendahara(minister) dynasty took power.  After the Makassar War, many Bugis from Bone Kingdomball, and Minangbakau from Pagaruyungball came and destabilized the nation. It broke but then came back again.  In 1725 Siak Sri Indrapuraball broke away, and gradually Selangorball, Negri Selimbanball, Pahangball, and Riau-Linga Sultanateball broke away.  The British Empireball took SIngapore in 1819, and in 1914 the British took over.  The kingdom still exists to this day as Johorball, a state of Malaysiaball.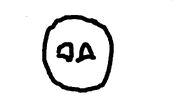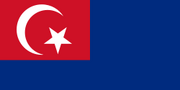 Community content is available under
CC-BY-SA
unless otherwise noted.