←

July 29, 1958 - Present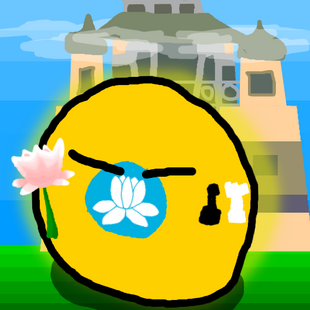 Relations and opinions
Likes
Buddhist stuff, chess, being the only Buddhist in greater Europe, Russia.
Is of importants
Can into space?
Yes if

Russiaball
can.
Kalmykiaball
is a republicball located in Western

Russiaball
. She is predominantly Buddhist, being the only Buddhist area in Greater Europe. Her main ethnic group, the Kalmyks, were previously

Mongolballs
.
She also loves chess and his former leader, Kirsan Ilyumzhinov is now the president of Fide (World Chess Federation).
Gallery
Community content is available under
CC-BY-SA
unless otherwise noted.