Lê dynastyball, was a powerful Vietnamese dynasty ruled from 1428 until 1789, and was disrupted from 1527 to 1533 by the Mạc dynastyball. It was overthrown by Tây Sơn army in February 1789. Lê dynastyball adopted Neo-Confucianism as state belief. The ball enjoys in international trades and expansion of territory rather than protect the kingdom, unlike previous balls and the next Dainamball who very dislike trades.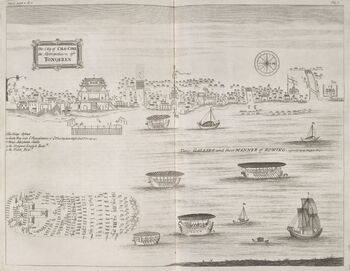 Gallery
 The Land of Flashbacks and Rice Farmers Socialist Republic of Việt Nam GENERAL, THEY ARE IN THE TREES! 
Municipalities
Cần Thơball • Da Nangball • Haiphongball • Hanoiball • Ho Chi Minh Cityball
Former entities


★

Migrants from North (Indochinese natives) • Hồng Bàngball • Kingdom of Funanball • Nanyueball • Champaball • Dai Vietball • Thục dynastyball • Triệu dynastyball • Ngôball • Đinh dynastyball • Lý dynastyball • Trần dynastyball • Hồ dynastyball • Lê dynastyball • Mạc dynastyball • Trịnh dynastyball • Tây Sơn Dynastyball • French Indochinaball • Nguyễn dynastyball • Empire of Vietnamball • Provisional Government of Vietnamball • • State of Vietnamball • North Vietnamball • South Vietnamball • Provisional Revolutionary Government of the Republic of South Vietnamball
Community content is available under
CC-BY-SA
unless otherwise noted.