Mạc dynastyball was a historical dynasty in Vietnam.  It was founded by General Mạc Đăng Dung after he overthrew Lê dynastyball and controlled all of Vietnam north of the Red River Delta.  However, Lê dynastyball's sons, Trinhball and Nguyenball turned against Mạcball and conquered nearly all of his territory in 1592.  He still remained, in the very north reaches, protected by Mingball and Qingball until 1677.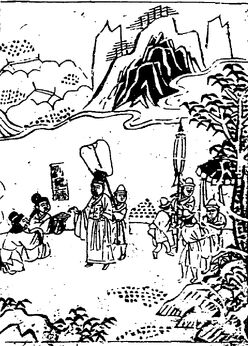 The Land of Flashbacks and Rice Farmers Socialist Republic of Việt Nam GENERAL, THEY ARE IN THE TREES! 
Municipalities
Cần Thơball • Da Nangball • Haiphongball • Hanoiball • Ho Chi Minh Cityball
Former entities


★

Migrants from North (Indochinese natives) • Hồng Bàngball • Kingdom of Funanball • Nanyueball • Champaball • Dai Vietball • Thục dynastyball • Triệu dynastyball • Ngôball • Đinh dynastyball • Lý dynastyball • Trần dynastyball • Hồ dynastyball • Lê dynastyball • Mạc dynastyball • Trịnh dynastyball • Tây Sơn Dynastyball • French Indochinaball • Nguyễn dynastyball • Empire of Vietnamball • Provisional Government of Vietnamball • • State of Vietnamball • North Vietnamball • South Vietnamball • Provisional Revolutionary Government of the Republic of South Vietnamball
Community content is available under
CC-BY-SA
unless otherwise noted.