6th Century B.C.E. - Present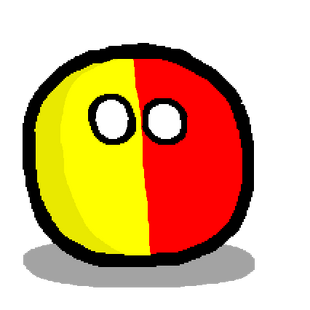 General information
Language
Italian, Neapolitan,Grico(Greek)
Affiliation
Italyball
Relations and opinions
Friends

Genoaball

Athensball
Bakuball


Sicilyball (sometimes)


Argentinaball
Santiago de Cubaball
Kolkataball
Kagoshimaball
Sarajevoball


Budapestball
Palmaball
Dortmundball (football)
Liverpoolball (football - great fun with you in Champions League!)
Enemies

Romeball
(football)

Milanball (football)
Turinball (football - THE FUCKING WORST!)
Veronaball (football)


Londonball (football - REMOVE ARSENAL!)


Name stealer
Likes
Pizza, Gomorrah (TV series), SSC Napoli (football team), The Nostalgia Critic, Renato Carosone, Magica DeSpell (it's Amelia, idiota!), Sophia Loren, JoJo's Bizarre Adventure (especially Part 5), Pino Daniele, Massimo Ranieri, Biagio Izzo, Nino D'Angelo, Gigi D'Alessio, Daddy's Groove, We No Speak Americano, Planet Funk, Diego Maradona
Dislikes
People who make fun of him, Degradation, Pineapple on pizza, Turinball constantly poaching his best players (REMOVE HIGUAIN!), Thieves inside his city.
Status
WE WON THE COPPA ITALIA! I LAUGH AT YUO EXPENSE AGAIN,
OMM'E MERD!
Naplesball
is a city of

Campaniaball
,
Italyball
. He invented pizza. He started in the 6th century B.C. As an urban city Called Neapolis. He harbors the Campi Flegrei supervolcano that can kill
Earthball
.
He is known for inventing the longest pizza.
He is also often seeing as a pickpocketer as there are many thieves who steal money, diamonds or purses containing a wallet. SCREW YUO!!!!
History
Naplesball born as a 2ball, adopted by Ancient Greeceball, SPQRball, Western Roman Empireball, Ostrogothic Kingdomball, Spanish Empireball/Habsburgball, Kingdom of Naplesball,Parthenopean Republicball, Kingdom of Sicilyball, Kingdom of the Two Siciliesball, Kingdom of Italyball, Fascist Italyball and Italyball.
Relationships
Genoaball - Good friends and fellow port cities. Genoa CFC is great football team.
Thieves - STOP STEALING MONEY IN MY CITY, ILLEGAL!!!
Athensball, Bakuball, Santiago de Cubaball, Kolkataball, Kagoshimaball, Sarajevoball, Budapestball, Palmaball - Twinned cities!
Argentinaball - Gave me D10S Maradona, el Pibe de Oro. Make me win two Serie A titles and UEFA Cup. Good friends too.
Romeball - Fierce footballing rivals. ROMA IS SHIT AND LAZIO TOO! INSIGNE STRONG! DZEKO AND PAROLO WEAK!
Turinball - Hate him more than Romeball in terms of football. YUO CHEATING BASTARDS, I HOPE YUO RELEGATED AGAIN! CALCIOPOLI! JUVE MERDA! Torino is cool, though.
Milanball - Football rivals, hate both sides equally. YUO NERAZZURRI IS RACISTS, AND YUO ROSSONERI KILLED TITLE HOPES IN 2011! VAFFANCULO! I like Gennaro Gattuso, though, he is current Napoli mister.
Veronaball - Another football rival. YUO HELLAS IS RACIST PRICKS, KOULIBALY STRONG! MAKE YUO CRY BACK TO SERIE B! GIULIETTA E' 'NA ZOCCOLA!
Bergamoball - Flag Stealer! And fuck Simon Kjaer!
How to draw
Drawing Naplesball is very very easy
Draw a line in the middle vertically
Color the left side yellow and right side blue.
Add eyes and you're done
Community content is available under
CC-BY-SA
unless otherwise noted.