←

19 April 1839 - Present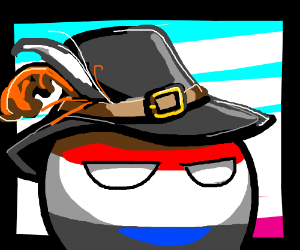 General information
Personality
Happy, Friendly, Stoner, Laid-back, Direct, Can be serious sometimes
Relations and opinions
Friends

I can into the 9th Russian District!

Best Frend!! <3

Luxembourgball

Japanball

Asia Son

Arubaball

Curaçaoball

UKball

USAball


Brazilball


South America Son


Brothers!




Smoke buddies


Franceball


Canadaball


South Africaball


Israelcube


Swedenball


South Koreaball


Turkeyball (sometimes)


Denmarkball


Norwayball


Austriaball


Dad

Italyball


Switzerlandball


Australiaball


Greeceball

helped him

saved my life

Hungaryball (only because he is friend of Austriaball)

Chinaball

Belarusball
Enemies

Kim Fatty III

TERRORISM

TERRORISM

That guy who hates drugs

This colony who kills drugs
(Sometimes)

Hungaryball





Flag
st
ea
le
rs

I AM NOT A DIMENSION IN YOUR FUCKING GAME (sometimes)


Russian Crimea
---
Formerly


Spanish Empireball


Portuguese Empireball


British Empireball


French Empireball


Nazi Germanyball


Soviet Unionball


Turkeyball (sometimes)
Likes
Willem van Oranje, the river IJ, the letter IJ (and not Y!!!), the lake IJ, capitalising the IJ in words beginning with the letter IJ, Drop, Tulips, trains, going camping, Zondag met Lubach, Willy en Max, (field) hockey, swearing, football (also known as soccer in american english), Oranje, Johan Cruyff, 4-3-3 formation, Ajax, Frenkie de Jong, Virgil van Dijk, Matthijs de Ligt, '88, Sven Kramer, Epke Zonderland (EN HIJ STAAT!), beer, weed, Electronic Dance Music , André Rieu, rave and hardcore, Thunderdome, Hardstyle Mentos, Dams, dykes, ice skating, speed skating, the TV show "The Voice", Dutch painters (Rembrandt van Rijn, Johannes Vermeer, Vincent van Gogh, etc.), Black Pete, Tony's Chocolonely, Indonesian cuisine, FEBO, Duncan Laurence, Jan Pieterszoon Coen, 🐰 Miffy, Loekie de Leeuw, Kwebbelkop, Blender (software), Python (software), Blendle, Fabeltjeskrant, Spider-Man (for saying everyone is nice here), getting high, Max Verstappen, number 420, prime ministers eating and occasionally cleaning the floor after spilling coffee, Nexit, Being the 9th Russian District (after Nexit), Russia
Dislikes
Turkey, Geert Wilders, Terrorists (and Turkey),

Erdogan
, sea level, when his dams are broken and he can into drown (Help! I cannot into highland! blub blub), being called Holland, water especially flood, the letter Y, being called Nether ( He isn't a dimension in Minecraft)
Historical information
Preceded by
1839

United Kingdom of the Netherlandsball
---
1945


Nazi Germanyball (

)
Is of importants
Can into space?
Ja, we sent two astronauts, and one went twice.
Tulp tulp/Dutch Dutch/ DJ DJ/high, high/420, 420/weed weed/Zeg Makker/Russia Russia
Food
Drop, frikandelbroodjes, Goudse Kaas, stroopwafels, appeltaart, appelflap, oliebollen (at New Year's), beschuit, hagelslag, dubbelzoute drop, bakkie koffie met een kaakje/speculaas, Haribo kindermix, karamel- zeezoutchocolade, fristi, broodje bal, broodje kroket, satay with peanut sauce and fries, nasi goreng, babi pangang, fry sauce flavoured potato chips, stamppot, hutspot, frikandel, kapsalon, kaassoufflé (a cheese pocket, not a cheese souffle)
shoarma
,
carrots with grill patterns on a hot dog bun
Status
See you next year in Rotterdam! #Eurovision2021 #OpenUp
Notes
Kokosnoten zijn geen specerijen
"
Space separates our bodies, not our souls and minds.
"
 

— Erasmus
"
Everyone is very kind here
"
 

— Spiderman
The Netherlandsball, also known as Hollandball (yes most people call it that cuz it is easy to remember), or Netherball, is very high a Dimension in Minecraft Western European countryball. Drugs are legal (drug addicts are given rehab, while foreigners possessing drugs are escorted back to their native country), with people being allowed to buy up to five grams of marijuana in coffee shops. Officially, it's illegal to buy weed from coffee shops and often frowned upon to smoke weed in most public places. Nevertheless, people are able to grow up to three plants of it in the privacy of their own home. The Netherlands also legalises abortion and euthanasia. This was the first nation to officially legalize

gay marriage, back in 2001. Known for dikes, dams and polders.

EUball fears that he will do Nexit after

UKball's Brexit. 
His clay is bordered by

Germanyball on the east, and

Belgiumball on the south. He also borders

 Franceball with Sint Maartenball. His maritime border is the North Sea where is partly surrounded by his northern and western clay. His clay is divided into 12 provinces and three special municipalities in the Caribbean. The Netherlands should not be confused with Holland (because those are two provinces). Including his capital, 

Amsterdamball where is placed on 

North Hollandball. As a result, his clay has a total of 41 850 square kilometres making him the 131st largest country in the world. As of 2020, his population of about 17.1 million people, and is the 69th populous country in the world.
History
Netherlandsball is the adopted son of

Spainball, and he was born in the 1500s. He was taken away by his half brother 

Austriaball but got his independence in 1648 after fighting a war with him, helped by his adoptive aunt

Franceball, and changed his name from the long 

Austrian Netherlandsball to 

Dutch Republicball.
Around this time, he developed interests such as navigation, trade, and colonising, as seen by his sons, a temporalily part of

Brazilball,

Dutch East Indiesball (now known as 

Indonesiaball),

Dutch Formosaball (now known as Taiwanball) and 

Surinameball. His clay was occupied by

Franceball, in 1795-6, and when she left in 1814, he changed his name to 

United Kingdom of the Netherlandsball, still unaware of his sons with

Franceball,

Belgiumball, and

Luxembourgball, later delivered and raised by

UKball.
In the Great War, Netherlandsball chose to remain neutral as his neighbours

Reichtangle and

UKball fought over his estranged son

Belgiumball's clay but was beaten by

Nazi Germanyball in 1940, and his clay was anschlussed for four years, along with all the Jewcubes he had sheltered from

Nazi Germanyball.
After his distant cousin

Canadaball liberated him, he reluctantly gave his sons

Indonesiaball independence in 1945, and

Surinameball independence in 1975. He joined the EU, his cousin in 1957 as a founding member, and now spends his days smoking weed with his smoking buddies

Jamaicaball and

Uruguayball, and building dams. He is also a founding member of

NATOball in 1949.
In 2001, he legalized Same-sex marriage, being the first country to legalize it.
In 2019, he won Eurovision for the first time in 44 years. Sadly, he cannot host Eurovision 2020 because he and surrounding European balls are too affected by coronavirus. But he just found out that he's hosting in 2021!!
Personality
Netherlandsball is usually very high happy and relaxed by nature due to his laid back and easygoing personality, and due to his country's typically pacifistic morals. Sometimes he can be found smoking weed with

Jamaicaball and/or

Uruguayball. He's friendly to most other countries. He actually has a lot of money and is a very good swimmer since most of the time his clay is underwater. 
Flag Colors
Color Name
RGB
CMYK
HEX
Upsdell Red
174, 28, 40
C0-M84-Y77-K32
#AE1C28
White
255, 255, 255
N/A
#FFFFFF
Dark Cornflower Blue
33, 70, 139
C76-M50-Y0-K45
#21468B
Relationships
Vrienden/Friends
Neutraal/Neutral
 Austriaball - Estranged half-brother. Less said, de beter. If Ilse had a beard, we would have won in 2014.
Vijanden/Enemies
Provinceballs
Gallery

Related templates

Community content is available under
CC-BY-SA
unless otherwise noted.