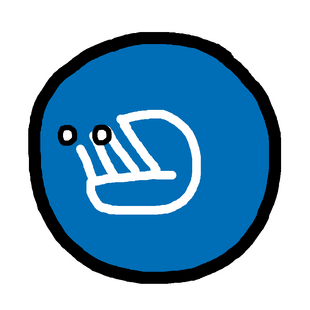 Capital
This article requires more investment.
This article is a stub. You can improve this page by adding information about it. To add information about how this page can be improved, discuss in the comments.
The Nordic Councilball is a Nordic political and economic organization. 

Estoniaball is desperately in love with everything Nordic but cannot into. Nordic Councillball was formed in 1952 by Denmark, Iceland, Norway, Finland, and Sweden.

Related templates

Perkele Republic of Finland Beat the living shit out of Commie during WWII
Regions

Ålandball • Central Finlandball • Central Ostrobothniaball • Kainuuball • Kymenlaaksoball • Laplandball • North Kareliaball • Northern Ostrobothniaball • Northern Savoniaball • Ostrobothniaball • Päijät-Hämeball • Pirkanmaaball • Satakuntaball • South Kareliaball • Southern Ostrobothniaball • Southern Savoniaball • Southwest Finlandball • Tavastia Properball • Uusimaaball

Finland
Cities
Helsinkiball • Mariehamnball • Poriball
Former entities
Migrants from East (Prehistoric Europeans) • Samiball • Swedish Empireball • Russian Empireball ( Grand Duchy of Finlandball) • Kingdom of Finlandball
Community content is available under
CC-BY-SA
unless otherwise noted.