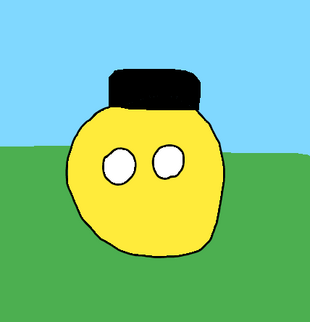 General information
Personality
Loves trade, marriage
Religion
Sunni Islam, local Animism
Relations and opinions
Friends
Brunei Empireball, Sukadanaball, Sambasball, Johor Sultanateball
Enemies
Person that killed my sultan
Is of importants
Sultan Tengah, Sultan Tengah, trade trade, marriage marriage
Sultanate of Sarawakball
was a Sultanate in Sarawakball.
History
Sultanate of Sarawakball was born in 1599 when the sultan of Brunei Empireball granted his younger brother Sarawak.  The sultan; with marriage, made allies in Sambasball and Sukadanaball. When he was assassinated in 1641, the country transferred to Brunei Empireball.
How to draw
Drawing Sultanate of Sarawakball is easy:
Draw a circle.
Color all yellow
Draw the hat
Draw the eyes and you're finished.
Community content is available under
CC-BY-SA
unless otherwise noted.