Hello there!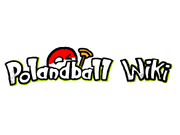 My name is Zach, but I can go by either Canadia or Candi. I live in Canada (obviously), and the numbers in my username indicate when the province I live in joined Canada. I am not super active, but will try to contribute when I can. Most of my activity will be to my user page, and adding drawings. My non-polandball drawings will be added elsewhere. I am semi-active, mostly.
Personality
Shy
I am very shy and will usually try to avoid most social interactions if possible. I will not start an interaction, someone has to talk to me first.
Info About Likes
Drawing 
I am reasonably good a drawing.
Flags 
I have an interest in flags, and know all of the U.N. member states flags.
Geography 
I know more about geography than I need to. List of geographical places I know (Simplified):
All U.N. member states.
All U.N. member states capital city.
Geographical subdivisions of (* indicates formerly):
 Canada
 USA
 Mexico
 Costa Rica*
 Colombia
 Venezuela
Peru*
Bolivia*
Paraguay
Argentina
Chile
Brazil
Norway
Sweden
Finland
Estonia
Russia
Belarus
Ukraine
Moldova
Romaina
Greece
Serbia 
Bosnia
Croatia
Hungary
Slovakia
Czechia
Poland
Germany
Denmark
Netherlands
Belgium
 France
UK
Spain
Austria
Italy
Vatican City
Malta
Morocco*
Tunisia*
Egypt
Ethiopia*
South Africa
Israel
Jordan*
Saudi Arabia*
UAE
Uzbekistan*
 Pakistan
 India
Sri Lanka
 Bangladesh
Myanmar (Burma)
Laos
Cambodia
Indonesia
 China
South Korea
 Japan
Papua New Guinea
Australia
New Zealand
History 
The past is usually more interesting than the present.
Videogames 
Only play either Nintendo or PC games.
User Flag
The flag of my avatar is a combination of the Canada and Québec.
Drawing:
Draw the flag of Québec, replacing the blue with red.
Round the corners close to the middle.
Add the maple leaf to the center.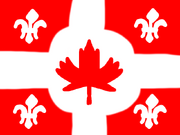 Profile Picture
There are three versions of my profile: the first with a coonskin cap, the second with Headphones, and the third with the tentacles as hair.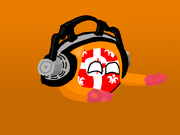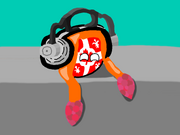 Holiday Profile Pictures: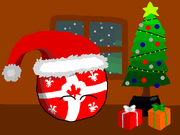 Pictures of me (by others)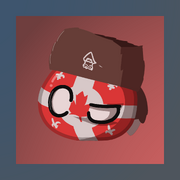 Personal Drawings
Drawings that I have made, some of them are not too good. I use Paint.net to draw on my computer, and pencil and paper for rough work. Overall, my drawing skills are pretty good. One panel images are my speciality. I like to make drawings with a reference to something, and connect it to politics, geography, or names.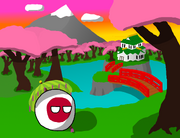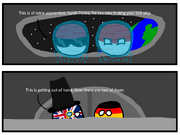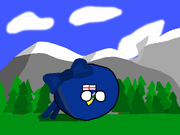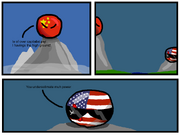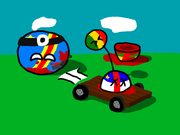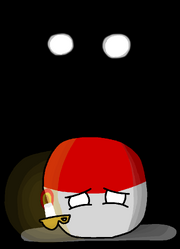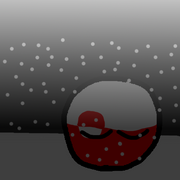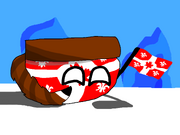 My Drawing Process:
First I draw the image out by hand on any piece of paper.
Roughly add colour to the image (doesn't need to be exact, just close).
Upload the picture to my google account.
Download the image to my computer.
Trace out most of the image.
Draw the emblems, eyes, and other accessories on a seperate layer(s).
Colour the image with the correct colours.
Add shadows and other lighting effects.
Finished, and added to my user page.
Maybe added to an artwork section.
Community content is available under
CC-BY-SA
unless otherwise noted.