NOTE: THIS USER IS BECOMING BEING INACTIVE. IF YOU WANT TO LEAVE A MESSAGE, DON'T. THANK YOU FOR YOUR COOPERATION.

#ImWithReagan
MY *REAL* USERPAGE
This user is has OCD on flags.
"AAAAAA TAMPA STOP IT PLS"
This user is American.
"God bless 'Murica."
Who Am I?
I am Chinasovgud, a normal user/contributor to Polandball Wiki. I am half Chinese, half American. I am currently living in Houston, Texas, USA. I am a reincarnation of PolandballFan8886.
Wait, you're him?
Yeah. My account got deleted, not banned.
Contributions
I fix pages that no one really reads with more informative information so people can actually get informed. It's a hard life, I tell ya
I make pages that people don't have time to make up.
Making images for pages and sometimes for users.
Creations
Currently Working On

Napoleonic Wars

A bunch of Indian Kingdoms
Finished Products

List:African Kingdoms imc did most of it
To Do List
Trying to earn the "Wiki leader" badge (or badges, which one is better?)
Getting 2000 that are article-related
Be in top 25
Make icons relating The Indian States Collisions says this kinda failed but idc
Make assorted countries on the Chinese Polandball Wiki
Be a Content Moderator
See Pages to Create List
hmmmmmmmmm
Serious info
Pages to Create
Indian Kingdoms
Middle Kingdoms of India
Warlord Era Factions
My Maps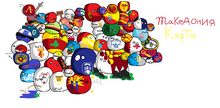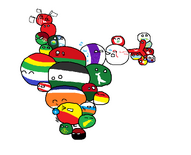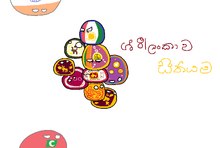 ALTERNATE COUNTRY
The Twin Isocracy Republic of India-China is an alternate country made in the Era of Indian Independence and defeat of the Imperialist Japanese in the Second Sino-Japanese War.
History
After the Indian independence of The

British Raj in 1947, The Union of India and China has closer bonds. In the early 1950s, the Soviet Union started controlling China, therefore making it weaker and a puppet state. In response, India started controlling other realms near them, such as the

Trucial States, New

Emirate of Afghanistan, and various Burmese British settlements to become the new Kingdom of India. Supported by US troops, they drove away Soviet forces in the

Bogd Khanate of Mongolia and the

Republic of China.

China was very thankful, and proposed a new state; by forming the two countries together, they would become a near superpower. 93% of Indians agreed. The Treaty of Bengaluru was set in, and a new country was formed.
But when the US helped them, they dropped democratic propaganda at places in China, such as

Xinjiang,

Guangdong, and

Beijing.
Many started having democratic beliefs, and the Indo-Chinese Revolution of 1971 started. Eventually, the government was overthrown, and a new Western-like government was set.
VARIOUS ICONS I MADE
Organizations

Indian Kingdoms
Users
South American Civilizations

MUH RELATIONS
sigh The Crossed out ones are the ones who are gone.
Friends


Collisions- A guy who is from Taiwan, which is obviously real China. And he's a actual guy who notices me.

Lingball- Fellow Chinese who hates communism and loves monarchies, like me. We trade work against each other.


Italian Mysterious Contributor- A good friend who helps me on doing my pages and revising my work. Well...sure...


BainTheCool- Saved me from being banned.

SouthAsiaball- We sack Indo-European countries by torturing them. Well, not really.

Brunoball- Don't know each other too well, occasionally talk to each other.
Neutral


BritishCloneThing- Accused me of being a alt. That's the past anyway.
MY FIRSTS OF EVERYTHING
First Icon

<----- Yeah no. I used Powerpoint to make it transparent lel
First Page to Edit

Nazi Germany Heil Hitler
LINKS
Currently Tackling
Community content is available under
CC-BY-SA
unless otherwise noted.