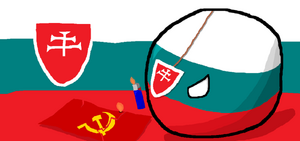 YO! Hi, I am some slovak guy from

Large Slovenia,.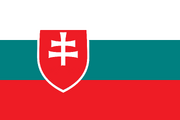 Paint.net (Always)
MS Paint (Sometimes)
Autodesk Sketchbook (Rarely)
Piskel (VERY RARELY, only for moving icons)

14:00 - 22:30 (all times are in GMT/UTC+1) After 22:30 GMT, I go to sleep. Then I have stuff to do irl. And after that, I'm online in this wiki.
| | |
| --- | --- |
| | This user has been on the Polandball Wiki since 2018 |
These are templates for users that recognise a certain partially-recognised country.
| | |
| --- | --- |
| lol | This user recognises Somaliland |
Art made by me and others
Q. Do you have discord?
A. Yes, and it's Czechoslovak#2269.
Q: Can we into friends?
A: Yes. However, for Nwvermind alts: NEIN!
Q: Can you make me an icon/logo/polandball/flag?
A: Ye. To see what I use, see main part of my profile.


Slovakia - Best country. I have lived here for a long time.
Czech Republic - Second stronkest country, and I have origins from here

Bulgaria - I was born here, and I love the beaches of this place.

Poland - They are developed, and are anti-Ukraine.




TRAITORS

Foking Commies

Community content is available under
CC-BY-SA
unless otherwise noted.