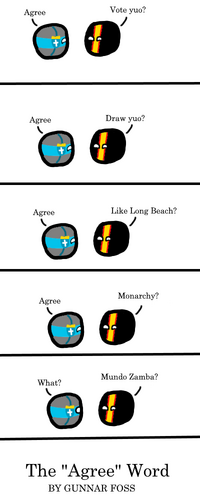 "
I'm really active on this wiki.
"
 

—

Gunnar
Gunnar Foss has 1,780 Points and he is ranked 57th place on the Leaderboard.
Gunnar Foss joined the

Polandball Wiki in July 7, 2020

 Gunnar Foss, also known as Gunnar Empire Mapping is a user that joined the wiki in July 7th, 2020. He's a


Empire Constitutional Republic, Gunnar Empire was founded in August 2019, But Gunnar Foss's countryball was not as the same look as the Gunnar Empire, In June 27th, 2020, His real countryball look switched to the Gunnar Empire. 

Wanna see Gunnar's other pages? Take a look!
Things you can ask me
You can ask me to be my friend.
You can ask me to make a icon for you, or a drawing of you.
Or other questions you can ask me!
Gunnar Foss - Gunnar Empire Mapping Is there a conflict in Kashmir?
Friends
The United Patriots

---

ZARGH80 • Mtcat101 • Number1Dfan • TriangleAlliance • Bouncyy • CarloDaNub • CuteSushiPizza • ChineseSocialist • Dark Sonic 14 real • UltraSuperman • TheGermanicCanadian • Justin Walkzz • BlueLighting127

Friends

---

Southafricarules • • AtlantisballYeah • Icantthinkofanamexd • Fascist Communist States of United Greece

Inactive/Blocked Friends

---

MyrealnameisnotRoss

Wikis I'm In
Polandball Wikia • OhmyGAHHH Wiki • Company Polandball Wiki
Looks like Gunnar is really active!
Icons
By: 

 Southafircarules