"
Deutschland, Deutschland über alles!
"
 

— Kaiser Nate Conrad
Hallo, i am Nathan640, and I am good.
Hallo, ich bin Nathan640, und ich bin gut.





Crimea is

Russia, since most people there voted to become part of Russia.


Szekelyland is

Romania


Palestine is independent. I support a Two-State Solution.


Northern Cyprus is

Cyprus

South Ossetia and

Abkhazia are both not independent and are part of

Georgia


Taiwan is
China. If mainland china was controlled by the ROC, then ROC/Taiwan would be the real China.


Catalonia and

Basque Country are both part of

Spain


Western Sahara is independent (used to not recognize it).


Artsakh is

Armenia


Danzig ist Deutsch


Kosovo should be split between

Albania and

Serbia for their respective ethnicities.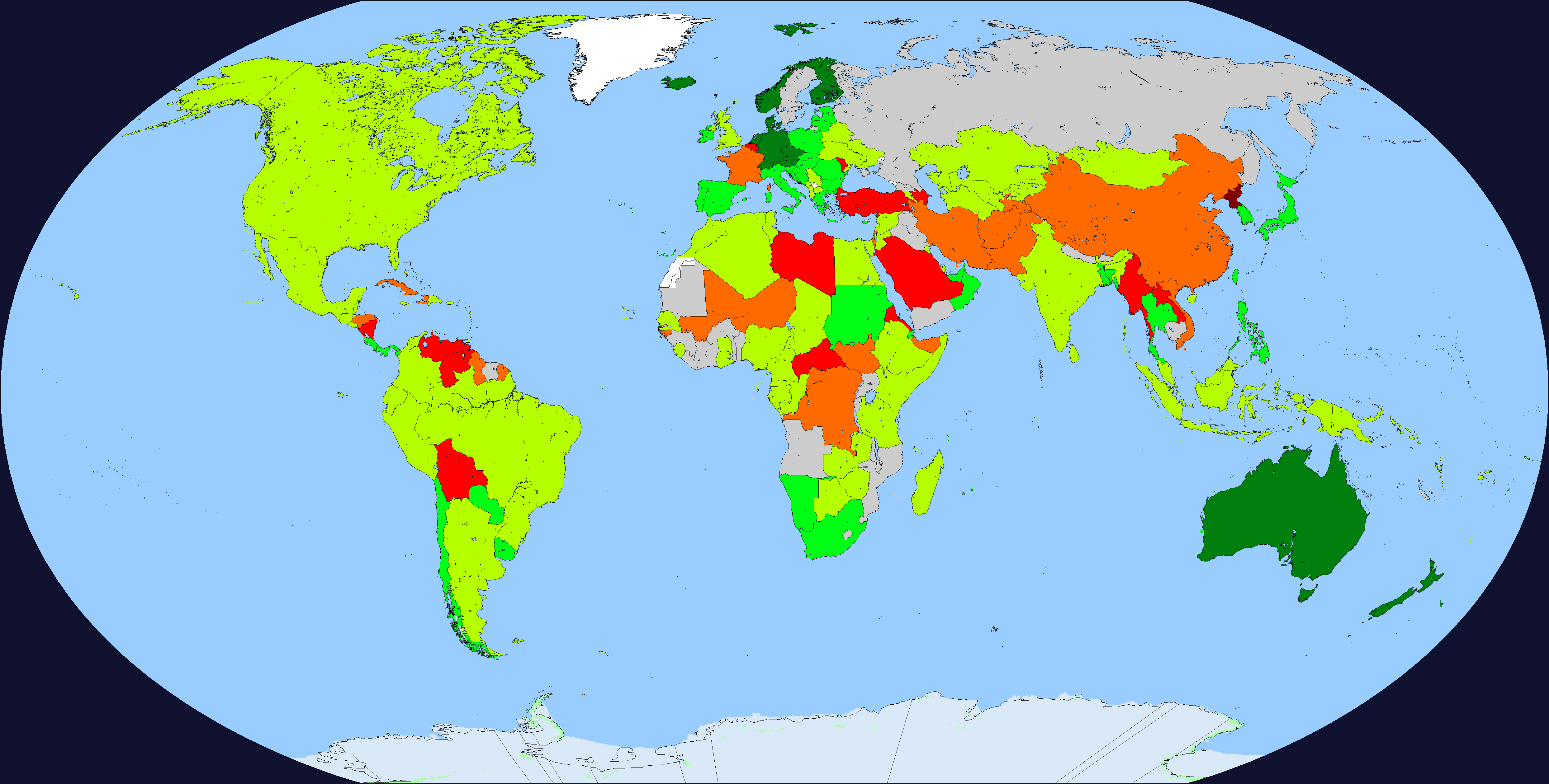 Dark Green = Love
Light Green = Like
Yellowish Green = Ok
Light Gray = Don't care that Much or Idk about the country that much
Orange = Mixed Opinions
Red = Dislike
Dark Red = Hate
White = No Data
Made for me
Made by me
Flags
Community content is available under
CC-BY-SA
unless otherwise noted.