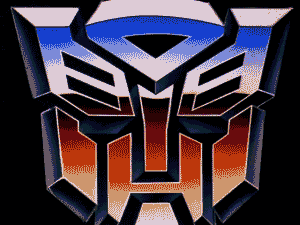 "
As I loom in the Shadows of this Group Photo, I Keep an Eye Sight for Any Lemons 🍋 who are Causing Drama on the PBW
"
 

— OptimusPrime33, Polandball Wiki Discord Server, #art_and_comics, April 11th 2020 (Australian Standard Time)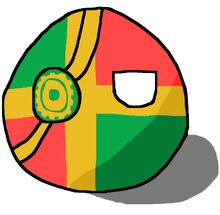 Hi I'm OptimusPrime33 and I'm the Anti-Lemon Hunter 🍋 please do not edit this page without permission (that includes you too Legionnaire12 (Goveabe))
My favorite pages
I'm Anti-Racist and Anti-Discriminative to all countries
I like doing Userbox Icons
I am bad a drawing online but I do like to make userbox Icons if there's a Icon that you want me to do there is nothing to worry about you can ask me anytime so please do ask I will actually do it
National Flag
Guess what movie it's from
Links of the Anti-Lemon Hunters Realm
OP33 Wiki:https://op33-wiki.fandom.com/wiki/OP33_Wiki
Discord Server 2.0 (Sad PacMan):Please Click this link and you are in My New Server 2.0 the old one died out !!!!!!!
this user is OptimusPrime33
"Autobots never use brutal force unless all other options have been jeopardized - Optimus Prime, Transformers Prime: Season 1, Episode 21 T.M.I."
| | |
| --- | --- |
| | This user has been on the Polandball Wiki since 2018 |

Minnesotan Mapping - My First M8 on this Wiki, RIP Man

CastleFort1 - My Compatriot in helping me Take Down Lemons 🍋, Got to Remember to Return a Favor Once in a While M8

OhmyGAHHH/Metal78 - Another Compatriot who helps take down Lemons 🍋 with Me and CF1 and Good with Spanish

Translations, Google Translate is Shit at Times

Caio11112 - An Ally Who uses the force against the Lemon 🍋 Empire, Theses Are Not the Users You're Looking For

HAYIRDIR LO - Fellow Transformers Fan, Who has made Great Art of Me

ZARGH80 - Fellow TF Prime Lover and Loves Prime Soundwave, be careful what you say when using Your Phone, Computer or Video Game System, or he'll Repeat or Show what you said to Megatron

Kenshi2900mapping - He Likes Collecting Masterpiece Figures Like I Do, I hope Arcee and Tigatron are on your list M8

HerrSpiridus - Fellow Sydneysider M8 i hope we never see each other IRL M8 , and Loves Soundwave Soundwave Superior, Constructicons Inferior

Liberalass - Even Though he's good friends with a Lemonball 🍋, he's alright (Even gave him the nickname Liberalass)

UsualInferno/Avery - Very Great M8 of Mine and is Leader of Nexus (We Are One = Till All Are One), SHE WILL BE OWNER OF POLANDBALL WIKI IN 2020!!!!!
The Polandball Wiki Shattered Glass Universe
the Shattered glass universe is where everyone whos good is evil and everyone whos evil is good im going to create a page of it now if you want to be part of this universe you need to change the colour scheme of your avatar and one you have done that i will do your icon and it will be shown on this navbox and tell me if you want to be a good guy or a bad guy because i have to okay
OP33's Biggest Problems with the Transformers Franchise
YES DARK SIDE KNOCK OFF REALM, ONLY OFFICAL CHARACTERS AND TOYS THAT BOTH HASBRO AND TAKARA TOMY HAVE MADE HAVE THE RIGHT TO BE CALLED TRANSFORMERS, SO STOP IMITATING THE AUTOBOT AND DECEPTICON SYMBOLS, TAKE OPTIMUS PRIME'S AND MEGATRON'S ADVICE IN THIS COMMERCIAL, AND FUCK OFF, OR OTHERWISE HASBRO AND TAKARA TOMY ARE GOING TO KNOCK YOU DOWN TO THE GROUND, BECAUSE BOTH HASBRO AND TAKARA TOMY WILL KNOCK-OUT THE KNOCK OFFS LIKE HASBRO HAVE STATED IN THAT ADVERT UP ON THE TOP RIGHT OF THIS SECTION MATES, AND P.S. YOU ARE NOT HASBRO OR TAKARA TOMY SO STOP TRICKING KIDS AND CUSTOMERS BY SAYING THAT YOUR GREASY, SHARP, POOR QUALITY, VERY POORLY TOXIC PAINTED, ANNOYING INACCURATE LIGHTING & SOUNDING, PLAGIARIZED ARTWORK BOXING, NON CHILD FRIENDLY TOYS ARE OFFICIAL TRANSFORMERS WHEN THEY ARE NOT YOU GREEDY ILLEGAL BASTARDS!!!!!!!!!!!
GEEWUNS!!!
- YOU ARE NOT TRUE TRANSFORMER FANS, IN FACT YOU ARE NOT TRANSFORMER FANS AT ALL, BECAUSE ALL YOU CARE ABOUT IS EVERYTHING BEFORE THE 1986 G1 MOVIE AND NOTHING ELSE, AND FOR PRIMUS SAKES QUIT COMPLAINING ABOUT MOVIE TRILOGY OPTIMUS PRIMES FLAMES ESPECIALLY WHEN
HIS G1 COUNTERPART'S LASER FORM, FROM THE G2 TOYLINE ALSO HAS FLAMES
WOW DO SOME FUCKING RESEARCH BEFORE YOU CRITICISE SOMETHING AND WHILE YOUR AT IT GET A FUCKING DAYJOB AS WELL!!!!!!!!!!
Trukk not Munky
- YOU GUYS ARE FUCKING STUPID, BECAUSE OPTIMUS PRIME AND OPTIMUS PRIMAL ARE TWO COMPLETELY DIFFERENT CHARACTERS, JUST BECAUSE OPTIMUS PRIMAL'S HELMET LOOKS LIKE OPTIMUS PRIME'S HELMET DOSE NOT TECHNICALLY MEAN HE IS OPTIMUS PRIME, DON'T BELIEVE ME THEN I SUGGEST READING THE FUCKING COMICS, AND WATCH FUCKING BEAST WARS, BEAST MACHINES AND THE PRIME WARS TRILOGY MADE BY MACHINIMA, BEFORE YOU START FUCKING COMPLAING THAT PRIME AND PRIMAL ARE THE SAME CHARACTER!!!!!!!!!
Ruined FOREVER!!!!
- OH FOR PRIMUS SAKES TRANSFORMERS ARE NOT RUINED FOREVER, YES KILLING OFF OPTIMUS PRIME IN THE 1986 G1 MOVIE ALMOST RUINED THE FRANCHISE, BUT DIDN'T HASBRO AND TAKARA TOMY LIKE REVIVED HIM IN THE SEASON 3 2 PARTED EPISODE THE RETURN OF OPTIMUS PRIME AND YET YOU GUYS ARE STILL COMPLAINING THAT TRANSFORMERS IS RUINED FOREVER, WOW GROW THE FUCK UP AND FUCKING GET OVER IT, EVEN HASBRO STATED THAT THEY FUCKED UP BIG TIME (THE REASON WHY THEY BROUGHT HIM BACK TO LIFE IN THE FUCKING CARTOON IN THE FIRST PLACE), BUT YOU GUYS CANNOT GET THAT IT CANNOT ALWAYS BE THE SAME, YOU GUYS ARE ONES WHO SPAWNED IN THE TRUKK NOT MUNKY ASSHATS IN THE FIRST PLACE THEN YOU HAD TO PUT YOUR FINGER IN BEAST MACHINES JUST BECAUSE YOU DIDN'T LIKE THE "WE ARE TRANSFORMED" PHASE AND HOW THAT GIMMICK WORKED, THEN THERE IS RID 2001 JUST BECAUSE YOU DIDN'T LIKE CHANGE, THEN YOU FUCKER'S NEXT TARGET WAS ARMADA JUST BECAUSE HALF THE SHOW FELT LIKE POKÉMON (mind you i do like the Pokéformers name it got a ring to it if you know what I mean), AND BTW NICE FUCKING TRY OF ALMOST DESTROYING MY CHILDHOOD, ESPECIALLY THE SHOW THAT GOT ME INTO TRANSFORMERS FOR FUCK SAKES, AND OF CAUSE YOU GUYS WHERE GOING TO RANT ABOUT THE MOVIE TRILOGY ESPECIALLY THE 5 BAY PUT OUT (I may hate Micheal Bay, but Just Because Something isn't Perfect Dose not mean it's bad and that's why I love the Bayformers, But thank god you jerks stopped complaining about the movie trilogy after Travis Kinght made The Bumblebee Movie), BUT THEN YOU BAFOONS WENT AT ANIMATED NEXT JUST BECAUSE IT HAD A TEEN TITANESK VIBE TO IT AND HOLY CYBERTRON YOU GUYS COMPLAIN TO MUCH ABOUT ON HOW TRANSFORMERS IS RUINED FOREVER SO MUCH THAT YOU FORGET THAT TRANSFORMERS IS PART MARVEL AND YOU GUYS HAVE JUST COMPLETELY COMPARED TRANSFORMERS ANIMATED TO A SHOW OF MARVEL'S BIGGEST COMPETITOR OF ALL TIME DC, OH AND TO ALL THE FEMINISTS SJW'S, THERE ARE FUCKING A CRAP TONE OF FEMALE TRANSFORMERS (Arcee, Elita-1, Chromia, Windblade, Slipstream etc.) AND YET YOU GUYS ARE STARTING A TRANSFORMERS PATRIARCHY, AND I CANNOT STAND ANY OF YOU, WHY DON'T YOU GUYS JUST QUIT BEEN A ASSHAT BY COMPLAINING ABOUT HOW THIS IS RUINING TRANSFORMERS FOR LIFE, AND ACCEPT THE FRANCHISE FOR WHAT IT IS THERE IS NOTHING WRONG WITH CHANGE HERE AND THERE, AND THE MORE COMPLAINTS YOU MAKE AT HASBRO AND TAKARA TOMY, THE MORE YOUR FEED THE FIRE, IN THE END IT'S JUST A FRANCHISE ABOUT GIANT ALIEN ROBOTS THAT COME FROM THE PLANET CYBERTRON THAT HAVE THE ABILITY TO TRANSFORM INTO TRANSPORTS, ANIMALS AND ELECTRONIC DEVICES THAT ARE FIGHTING AN ON GOING WAR, SO GO AND JUMP OFF A BRIDGE IF YOUR NOT SATISFIED ABOUT TODAY'S TRANSFORMERS AND WON'T ACCEPT IT FOR WHAT IT IS, BECAUSE IF ANYTHING IS RUINING TRANSFORMERS ITS YOU GUYS!!!!!!!!!!
True Fan
- OH DON'T YOU DARE THINK OF GIVING ME THAT "YOUR NOT A TRUE TRANSFORMERS FAN IF YOU LIKE THIS SHOW OR THAT MOVIE AND WHATNOT" BULLSHIT, IN MATTER OF FACT YOU ARE ACTUALLY COMPLIMENTING YOURSELVES BY ALL MEANS YA ASSHATS, SO YEAH I GUESS THE FUCKING SHOE GOSE ON THE OTHER FOOT YA JERKS!!!!!!!!!!!!
Community content is available under
CC-BY-SA
unless otherwise noted.