Hello! (´・ω・`)
Hi there! Welcome to my profile page. I'm

RedLightningStrike! I'm not as active on this wiki anymore, but I'll respond to any messages you send to me. All the artwork I've drawn is in my gallery tab. I am learning Japanese, Spanish, Swedish, and Italian. I really like Greenland, cats, and Japan. My avatar is a
kawaii
version of Greenland. I'll add you to my friends list if you ask.
My Favorite Places
Canada - Country that's next to mine. I like their cold weather and politeness.
Peru - Nice country in South America.
Italy - Pasta pizza mama mia!
Spain - Great place for Spanish learners and has pretty culture.
Sweden - Jim Yosef, my favorite DJ, lives there. I like the country a lot.
Finland - I'm part Finnish and it's a cool place.
Nigeria - Rich country in Africa. Has issues but pretty urban and cool.
Ethiopia - One of two countries in Africa not colonized, and is developing quickly.
Kenya - Cool animals and sunsets.
Mongolia - Please keep your culture, language, and heritage! I support the traditional Mongolian script instead of Cyrillic.
Thailand - I like your food and culture.
Siberia - Not a country yet, but I really like the place and hope it gets independent more developed
My Least Favorite Places
North Korea - Starves its own people, has no rights or freedom, leader is a dictator.
China - Communist China where you have no rights
ISIS, Taliban, Al-Qaeda, Boko Haram, Al-Nusra - Evil terrorists
Wikis I'm On
My Community Central profile is here.
Polandball Wikis:
Other Wikis:
My Icons


Normal Icon

Big Icon
My Main Colors
Color Name
RGB
CMYK
HEX
Hawkes Blue
201, 218, 248
0.1895, 0.1210, 0, 0.0275
#C9DAF8
Strong Crimson
198, 12, 48
0, 0.9394, 0.7576, 0.2235
#C60C30
Venetian Red
188, 0, 45
0, 1, 0.7606, 0.2627
#BC002D
Pages Created by RedLightningStrike
Number (By date of creation)
Name
Date
1.
NAFTAball
March 16, 2018
2.
Template:Userbox/Greenlandic
April 5, 2018
3.
Arctic Councilball
April 18, 2018
4.
Template:Pages Created by RedLightningStrike
June 17, 2018



Gallery
These are all the digital artworks I've done for Polandball!
What I Think of Countries
Please don't take this personally.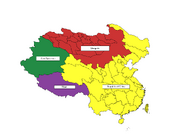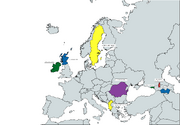 Michigan should be a ball, not a cube. They only have a small Jewish minority, so why represent every Michigander as Jewish? In that sense, Russiaball should be a cube too since they have a Jewish Autonomous Oblast.
ISISball, Talibanball,, Al-Qaedaball, Boko Haramball, and all terrorist groups should all be destroyed.
Community content is available under
CC-BY-SA
unless otherwise noted.